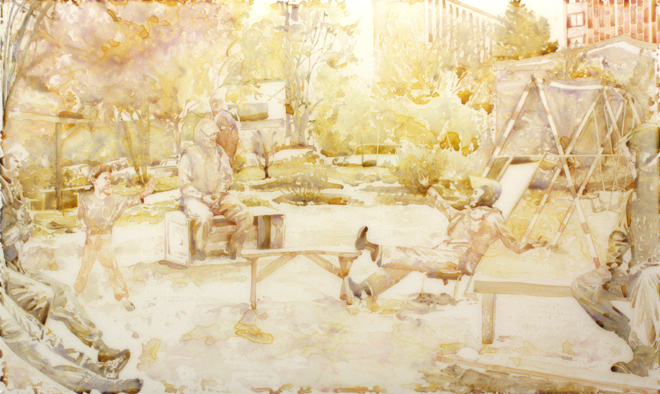 Upcoming Exhibitions:
Capoeira: Roots, Myths and Legends
an art installation at
Capoeira Mandinga Academy
4137 Piedmont Avenue
Oakland, CA 94611
Public Reception: Friday, September 7, 6:30 - 9:30pm. Refreshments will be served.
Artist Talk at 7pm, followed by dedication ceremony and capoeira performance.
Current Exhibitions:
The Elephant in the Room
CK Gallery
4125 Piedmont Avenue, 2nd Floor
Oakland, CA 94611
Please see gallery website for gallery hours.
News:
My work is featured in
Guernica
, an art and politics magazine!
Check out my blog about my creation of a capoeira art installation
Anna Ludwig received a 2011 East Bay Fund for Artists Grant to create an art installation at Capoeira Mandinga in Oakland!
annaludwigart.com